This is the 7th blog in a series focussed on Digital entrepreneurship in South Africa.
One of the most important things you can do to improve relationships with your customers is not so obvious as it seems to be overlooked: improve customer service.

No matter how great your product is or how talented your staff are, one of the things that customers are most likely to remember is the direct interaction they have with your company.

A customer service strategy is a thorough plan to handle customer interactions. It lets you provide a consistent customer experience throughout the customer journey.

Improved customer experience results in a more loyal customer base. Loyal customers buy more often, spend more, and refer their friends and family to you. They leave positive customer reviews. So how can you make this happen?

In this blog, we break down a couple of steps to create (or update) your customer service strategy.
Strengthen your customer service skills
First, it's important to make sure that your customer service team has the right skills for your managing customers' needs.
Empathy, patience, and consistency. Some customers will be irate. Others will be full of questions. And others will just be chatty. You must know how to handle all of them and provide the same level of service every time.
Adaptability. Every customer is different, and some may even seem to change week-to-week. You should be able to handle surprises, sense the customer's mood and adapt accordingly. This also includes a willingness to learn– providing good customer service is a continuous learning process.
Clear communication. Ensure you convey to customers exactly what you mean. You don't want your customer to think he's getting 50% off when he's actually getting 50% more product. Use authentically positive language, stay cheerful no matter what and never end a conversation without confirming the customer is satisfied.
Work ethic. Customers appreciate a rep who will see their problem through to its resolution. At the same time, you must have good time management skills and not spend too much time handling one customer while others are waiting. Stay focused on your goals to achieve the right balance.
Knowledge. Ultimately your customers rely on you for their knowledge of your product. Stay informed enough to respond to most inquiries and know where to turn if the questions become too detailed or technical for you to answer. But don't be afraid to say "I don't know" either. Customers will appreciate the honesty and your efforts to find the right answer.
Look at every touchpoint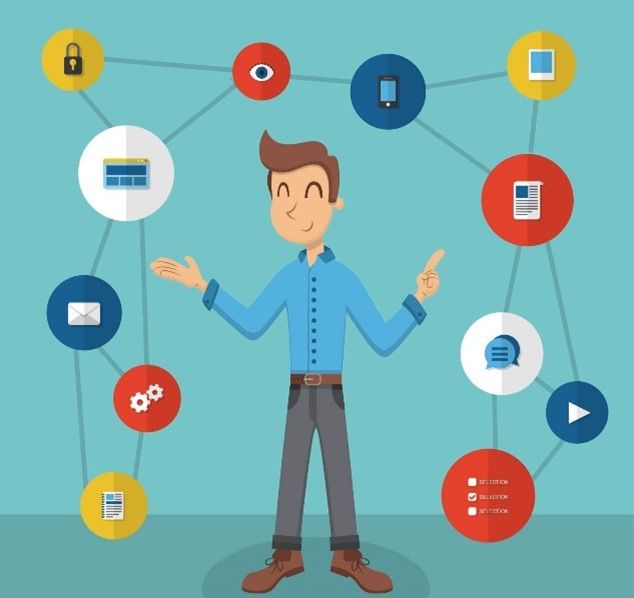 A bad customer experience at any point in the customer lifecycle can ruin your relationship. In addition to making sure the right skills are demonstrated, you need to be sure they're being demonstrated consistently. Pay the most attention to key touchpoints, but make sure you have a full view of the customer experience, or you risk lapses in service that can really hurt business.
Enhance your customer service strategy
Your staff may have the skills and know-how to interact with your customers. But what organizational strategies can you employ to please customers? Practice proactive customer service by making your customers happy before they come to you with problems. Here's how:
Get personal. Your customers want to feel like they have access to real people, not bots and FAQs. Offer more than just automated email responses, and do not let your telephone prompts or website send them down a rabbit hole. Take full advantage of social media (such as Facebook, Twitter, and Yelp) and write responses when your customers post on your page. Post photos and bios on your website. This shows your customers that you are real people working on their behalf.
Be available. Part of the personal touch is making sure your customers can reach you. For example, if your business is primarily online, meet in person occasionally with local customers and offer video calls (such as Skype) for those farther away. Work early and late when needed, especially if your customers are in different time zones. Even providing customers with your physical address helps build their trust and reminds them that your company exists off the internet as well.
Cater to your customers. Make sure you are fully meeting your customers' needs. Consider assigning reps to specific customers so they can build a relationship. Offer VIP treatment for your best customers to let them know they are appreciated. What special services might your customers like? Set up focus groups, interview customers, or run a survey to get ideas.
Create communities. Your customers will feel even more valued if you treat them as important members of a community. You can bring various customers together in numerous ways, including webinars, interactive websites, social media, trade shows and conventions. And don't forget that while your customers come to these forums to learn from you, you can learn as much–if not more–from them.
Use CRM Platforms
Many companies struggle to establish effective coordination among different teams, which often leads to customer dissatisfaction.
To overcome this issue, businesses can streamline their workforce processes using smart CRM platforms. Such systems help to ensure that everyone is on the same page - which is important in establishing high customer service standards.

Some of the benefits of using smart CRM software are:
It provides useful insights about your customers which can help you understand their needs, sell faster, and provide a personalized experience to each customer.
Your sales and service teams can work more closely, eliminating the chances of any confusion.
Most CRM platforms are accessible on multiple devices such as desktops, laptops, and mobile devices. So, you can assist your customers anytime from anywhere around the world.
Leverage Multi-Channel Servicing
You should enable customers to switch between multiple channels yet enjoy a consistent quality of service. This can help boost your brand's reputation and credibility.
Here are some best practices that will help you provide excellent multi-channel service to your customers.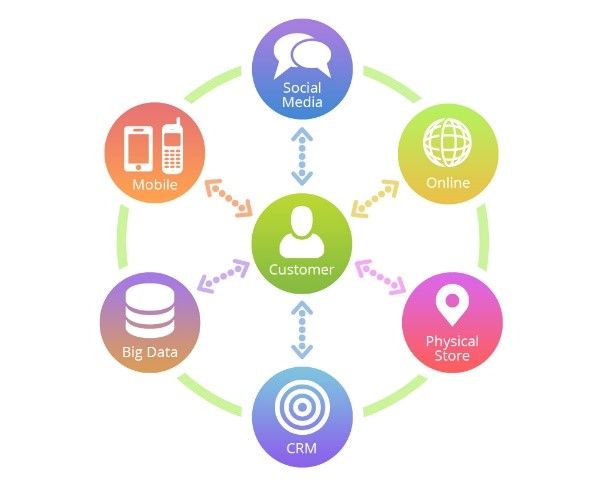 Mobile Devices - People expect good support services when they're on-the-go. You need to ensure that your customer service and support pages are mobile-ready to meet their expectations.
Social Media - Many consumers are turning to social networks (especially Twitter) for customer queries and complaints. You should utilize the power of social media to bridge the gap between you and your consumers. Improve your response times on social media queries and provide effective solutions to your customers.
Self-Service - Many customers expect brands to help them fix minor issues by themselves, and they'll often look for such solutions on your website's FAQ pages. Your FAQ pages should provide easy-to- understand fixes to all common problems.
Customer satisfaction has a huge impact on your business' success. A low satisfaction level means your customer retention and loyalty levels will likely be low too, and it's also a sign of bad customer service – a huge problem that costs businesses millions per year!
Finally
To get a kick start on what is required to understand and apply your Strategic thinking in a digital environment, take a look at our Entrepreneurship Baics course
(
Entrepreneurship Basics - An Overview
).
This course is applicable to ANYONE who wants a solid, basic introduction to what Entrepreneurship is all about, and how it can be practically applied in setting up a successful and sustainable business. This course gives you entrepreneurship fundamentals, such as drafting a business plan, knowing your competition, and successful marketing.
WHY R|M|V|A?
Simply put, our WHY is to open-up the exciting world of interactive and engaging online learning by providing affordable, quality education to all.
The reason for our existence is based on our passion and commitment to the educational future of this country, and how we can help bring this country into the future of education.


With R|M|V|A, you can engage in interactive and immersive learning learn from anywhere, anytime and on any channel.


Created with